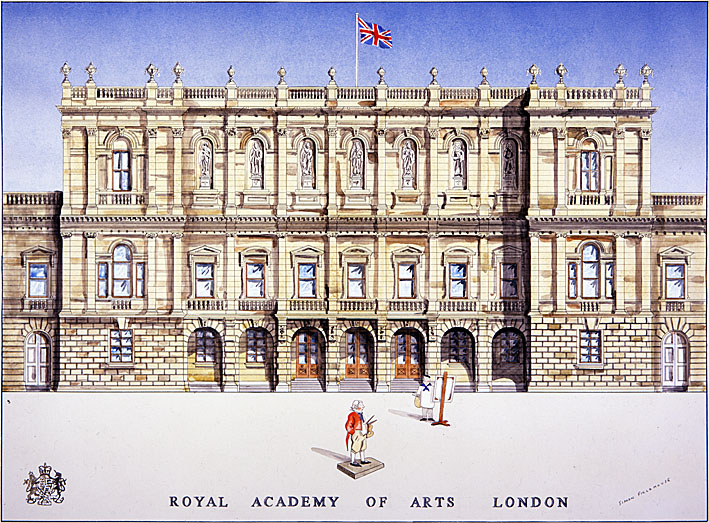 Charles I, the 17th century King of England, was also a world famous art collector of the times. His collection comprised some 1,500 paintings and 500 sculptures, including many pieces by Titian, Holbein, Dürer, Rubens and Van Dyck. The collection was sold following the execution of Charles during the Puritan revolution. Some works were bought back during the Restoration, but many remain dispersed around the world including those in the Musée du Louvre and the Museo Nacional del Prado. Charles I: King and Collector, currently on view at the Royal Academy of Arts in London, will exhibit 150 items from the original collection, including many that will be making a "homecoming" for the first time.
Charles I Portrayed by Van Dyck
At the core of the exhibition are portraits by Anthony van Dyck. Van Dyck excelled in capturing a sense of refinement in his paintings. He formulated a new style of portraits of aristocrats, depicting them with elegance and ease in a relaxed atmosphere. Van Dyck spent the latter part of his life employed in the court of Charles I and painted forty portraits of the king. This exhibition includes Charles I and Henrietta Maria with Prince Charles and Princess Mary, the two equestrian portraits Charles I on Horseback with M. de St. Antoine and Charles I on Horseback. The most impressive portrait is Charles I (fig. 1). Just dismounted from his horse for a break after strolling the countryside, Charles appears relaxed as he gazes toward us. He comes across as an amicable character with an expression that suggests both refinement and ease rather than as a king replete with dignity.
The Fostering of Art in England by the Royal Collection
The works of Mantegna, Titian and Rubens that were coveted and collected by Charles I sparked the creative aspirations of their contemporary artists in England and inspired them to create their own many masterpieces. A survey of the collection of Charles I provides an opportunity to see the spirited art scene of 17th century England.
Charles I: King and Collector Until 15 April 2018
Royal Academy of Arts
Burlington House, Piccadilly,
London, W1J 0BD
The United Kingdom
+44 (0) 20 7300 8090
https://www.royalacademy.org.uk/
Opening times:
Mon-Thur, Sat, Sun 10:00—18:00
Fri       10:00—22:00
Open daily