<
TodaysArt Festival, which took place for the first time in the Hague in 2005, is now entering its eighth year. This year's festival, featuring spirited artists and researchers from around the world, will open on the 21st and 22nd of September at various spaces throughout the Hague. As a globally cutting edge, provocative art festival, it will not only showcase conventional art forms, but also actively introduce music, dance, and technology as art.
Furthermore, this year brings a new match: NTV Europe joins as a presenting partner, and has succeeded particularly in putting together Japan's corner. As the first try, we introduce the musician Wada Ei's Braun Tube Jazz Band and his Open Reel Ensemble, and look forward to drawing much notice.
By joining hands with TodaysArt Festival, NTV Europe hopes to achieve development in the relationship between Japan and the Netherlands in their respective fields of art and culture, and at the same time to spread not only to artists and specialists, but also to regular people, a high-quality program on the spearhead that is contemporary art.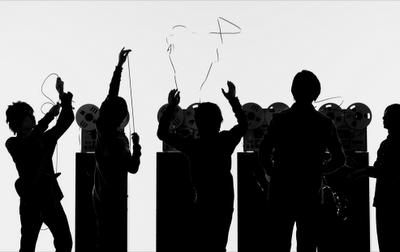 Performance schedule:
Braun Tube Brass Band
Ei Wada
September 21st (Fri)
21.15 – 21.45
In the Foyer of the Theater aan het Spui
syn_
Ryoichi Kurokawa
September 21st (Fri)
22.45 – 23.30
at Lucent Danstheater
Open Reel Ensemble
Ei Wada, Kimitoshi Sato, Haruka, Takumi Namba, Yoshida, Masaru Yoshida
September 22nd (Sat)
21.00 – 22.00
In the Small Room of the Theater aan het Spui
*For details, please view the festival's homepage.