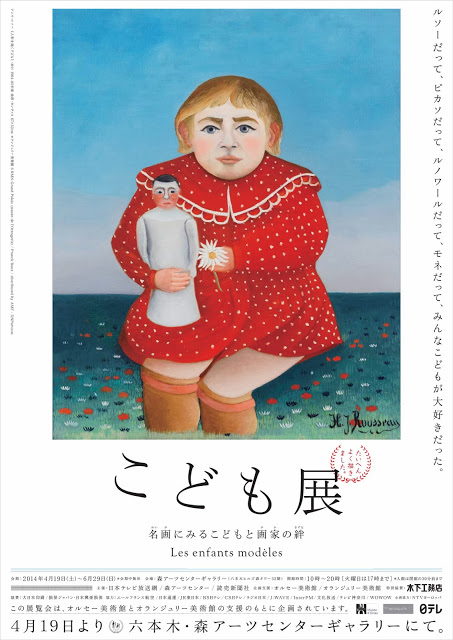 The art exhibition "Children on Canvas — The Bond Between Great Artists and Their Offspring" will open in April next year at the Mori Arts Center Gallery in Roppongi, Tokyo.
This is an updated version of the exhibition "Les Enfants Modèles" — an expression in French with the dual meaning of "children who posed as models" and "model children" — which took place at the Musée de l'Orangerie in Paris in 2009.
Mr. Emmanuel Bréon, the former director of the Musée de l'Orangerie and the curator of the original exhibition in France, and Mr. Nobuyuki Senzoku, Professor Emeritus at Seijo University, supervised the content.
The theme of this exhibition is to portray the experiences of the children who posed as models, convey the feelings of the parents or the artists who were close to the children, and interpret the messages or episodes depicted in each artwork for the audience.
Approximately ninety pieces of artwork will be exhibited, including those by great artists such as Renoir, Monet, Matisse, and Picasso.
The venue and schedule are as follows:
---
Tokyo: Saturday, April 19th – Sunday, June 29th, 2014
Mori Arts Center Gallery (Roppongi Hills Mori Tower 52F)
Osaka: Saturday, July 19th – Monday, October 13th (National Holiday), 2014
Osaka City Museum of Fine Arts (Tennoji Park)
---
*For details of the exhibition or ticket sales, please refer to the official website: http://www.ntv.co.jp/kodomo/english/index.html